Global pressures keep grass and clover prices high
Global issues are affecting production costs for grass and clover seeds. Ag-commodity prices, supply-chain problems, increasing energy costs and inflation are just a few drivers for firm markets.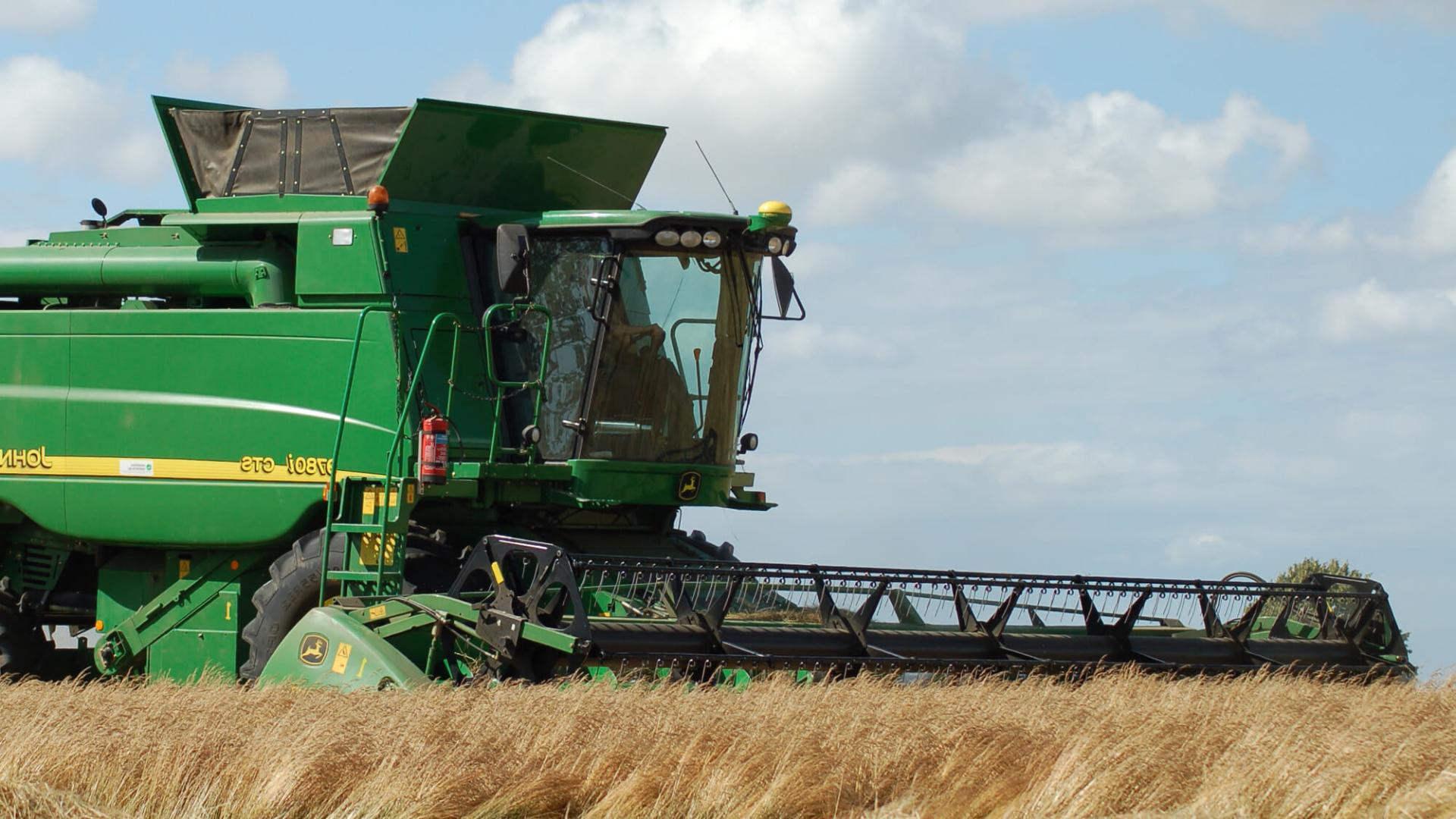 A good harvest in Denmark wasn't enough to balance global supply and demand
The 2021 crop was quick to market. As soon as the harvest was in, we got to work with cleaning, certification, mixing, bagging and shipping to where seed was needed. Our speedy work ensured timely deliveries to our main customers to restock their low inventories from the previous season.
The Danish harvest was good in terms of quality and quantity. But lower yields in The Netherlands, France and other European countries caused supply problems for certain species. Across the Atlantic in Canada and the US, a poor harvest reduced availability, which decreased exports to, and increased imports from, Europe. More recently, the New Zealand harvest experienced a huge failure, especially in perennial ryegrass and white clover.
A unique set of global factors come together to force prices upwards
While production was low, the global demand for grasses increased again. For example, China imported huge quantities from across the world, mainly from New Zealand, South America and Europe. At the same time, supply-chain problems (partly caused by a lockdown in Shanghai, where a backlog of unloaded vessels and containers is restricting capacities) are raising worldwide transport costs. And global increases in energy costs have resulted in an explosion in prices for fertilisers, packages and pallets. Finally, the Russian attack on Ukraine has added to pressure on already high prices for ag-commodities such as wheat and sunflower oil, produced to a large extent in the Black Sea region.
Farmers are expecting a good return on future production
Across the world, producers of grass, clover and alfalfa seed are counting on competitive prices for their 2022 harvest and beyond as they look towards alternative high-value crops such as wheat, rapeseed oil, and soybeans. Price calculations for future crops have to take account of increased costs for fertiliser, labour, fuel etc. A positive side effect of all this turmoil could well be a renewed recognition of the value of farming and the vital part that farmers play in the food production chain.
TURF: Strong demand for qualified turf mixtures was hard to satisfy
In spring 2022, the consumer turf sector was still hungry for seed through DIY and garden centres, and through supermarkets. However, there was not always enough good quality grass seed to guarantee mixture quality, so many retailers alternated to budget mixtures. For mixture producers, a better strategy for securing the right quality in good time for next season would be to buy early and in sufficient quantities. Buyers won't get what they want if they leave things too late and make ad hoc purchases in small quantities. An even better way to avoid compromises in quality is to buy mixtures from a reliable source, such as DLF.

The pro turf demand for seed for golf courses, sports fields and municipalities recovered to a big extent from the lockdowns of the past seasons. The DLF Select programme ensures superb quality and purity for sod producers and other buyers in search of the highest standards.

Perennial ryegrass, the main ingredient in many mixtures, remained short in supply and at firm prices in the face of high worldwide demand. The first stocks to sell out were tetraploid 4turf® varieties with their fast establishment and long rooting system for dry environments.
A better harvest of red fescues in all three sub-species helped to put mixtures back in balance. With a better quality and weight of seed, we were able to make up and seal bags and cartons to our usual standard. Prices remained firm due to low imports from overseas.
Increased demand for tall fescues, with their improved combination of long-rooting and finer leaves, levelled up prices, while there was no export pressure from the US.
A poor US harvest of smooth-stalked meadow grass/Kentucky blue grass kept the focus on European production, and firmed up prices slightly. Restrictions on the use of chemicals in field production will make multiplication more difficult and therefore more expensive in the future.
FORAGE: Lower local spring demand absorbed by global effects
Demand for forage mixtures remained slightly lower than in previous years, at least in western Europe. With less damage through drought, flood, winter kill and mice, inventories are building slowly throughout the supply chain. The good news is that global demand for grasses has kept prices level. In contrast, prices for cheap perennial ryegrasses 2n/4n increased to levels usually associated with more expensive recommended varieties. The increase was the result of strong demand from China and low yields in New Zealand.
Good milk prices and high fertiliser prices suggest that demand for overseeding will be good this summer. Bear in mind also that climate change and the now usual summer drought could also play a part in buyer thinking.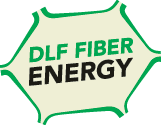 Prices for the top varieties of perennial ryegrass, especially DLF Fiber Energy varieties, remain short and firm. The top new listings from last years will enter the recommended lists this year, and alter buyers' approaches to recommended portfolios. Older varieties that are descending the lists – and were therefore in oversupply – were exported to China last autumn. New varieties DONNER, SPECTRE and WAKTE – to mention a few – will take their position and their market share.
Timothy and meadow fescue are still short and firm. Summer consumption and the 2022 European and Canadian harvests will determine what happens next.
Kentucky blue grass /smooth-stalked meadow grass is still restricted to a limited number of recommended varieties. CHESTER and JANKA, new varieties from DLF, are recent additions to the recommended lists, while older ones are disappearing. Supply is short in general and, for many lower ranked varieties such as BALIN, are sold out.
Italian and annual ryegrass are recovering fast in prices as a result of increased production cost in Europe and particular in South America, and demand from China.
Alfalfa is short. In the past few years it has sold out due to production issues in Europe.
White clover and red clover are so short, they've almost doubled in price. This is the result of failed production in New Zealand and a new popularity for clovers in the European recommendation policy.
Cocksfoot remains in good balance, not least because of overseas demand.
Festulolium, also known as Ryegrass PLUS and Tall fescue PLUS, is the recently rediscovered star of the European response to climate change. DLF´s programme for Roots and Drought, a search for exceptional root length under dry conditions, is based on these outstanding performance of our PLUS varieties. For digestibility, they are a fantastic alternative to tall fescue. Ask for MAHULENA and HOSTYN.

OUTLOOK: Finding competitive producers matters
The current range of global challenges – climate change, armed conflict, and increased costs of energy, food production and agricultural commodities – will affect field production of grass and clover seed. Our challenge is to maintain an effective team of loyal and reliable producers at competitive costs – and to do it in the face of tough farming conditions including fertiliser price rises, crop protection, and restrictions on water use. Globalisation can be a threat as well as an opportunity.
All this comes in addition to the everyday challenges of supply and demand, and of managing shortages and inventories. The need to look ahead with your partners – to peer into the crystal ball – for the right prices never goes away. As always, the best strategy is to start early. The sooner you talk to your nearest DLF representative about your own future needs, the better.
Or you can catch us for a chat at the ISF World Seed Congress in Barcelona. We look forward to seeing you there.