SUSTAINABILITY IS THE ROOT OF OUR BUSINESS
The world is changing – we are determined to change it for the better. Are you in?
Agricultural production and green spaces have never been under more pressure. While climate is getting more extreme plants need not only to adapt but also help reduce climate footprint. This calls for an unprecedented breeding effort to develop robust and climate friendly varieties. Fortunately, we are up for the challenge – and as one of the world's leading turf and forage seed companies with a global integrated value chain from field to fork - we have the measures to support sustainable change.
The grass is greener when working with us
Everything starts with genetics and nature's own code to make sustainable changes. This is what we are really good at and because of this you will already today find varieties that are more disease resistant, more nutrient efficient, and of higher quality. The great thing about genetic improvements is that they multiply down the value chain until the milk is in the glass or the turf is cut in your lawn. They do not require further input - in some cases even less, which is why breeding is such an important tool for improving sustainability.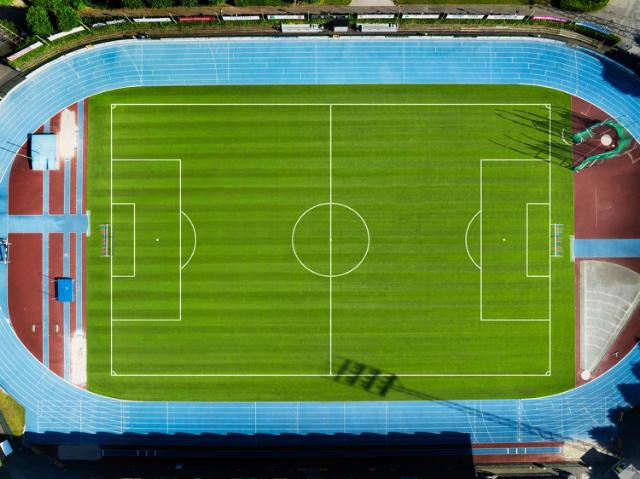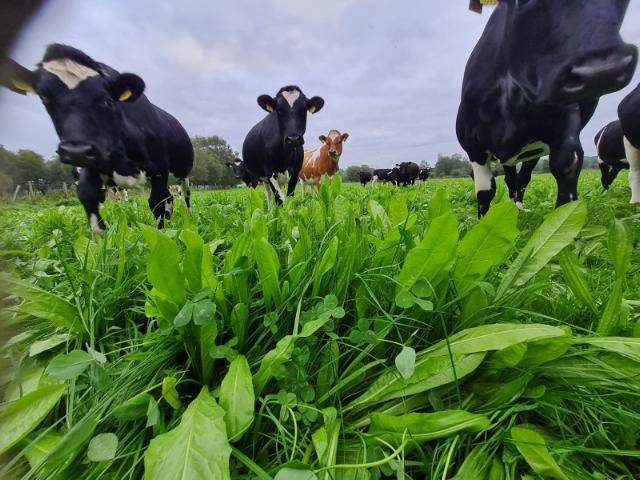 Care for our surroundings
Alongside our mission to reduce carbon footprints we also need to protect the environment and secure the genetic diversity of plants and fauna. These objectives go hand in hand with all our efforts to make tomorrow's varieties better than today. One result of our efforts is the new forage-type plantain called Ecotain®. When cows are grazing Ecotain® their urine is diluted and consequently nitrogen leakage from normal urine patches is significantly reduced. This particular benefit is not common to most plants and illustrates the advancements breeding can deliver.
To preserve biodiversity our grasses and legumes are innovated to perform well in multi-species mixtures where each variety contributes with certain benefits and at the same time do not outgrow the other species. You will find plenty successful mixtures both for farming, professional turf use and amenity
You can't be green if you're in the red. The wise words above encapsulate the truth and challenges of working with sustainability – not only for DLF but also for all the users of our products. As a sustainable seed company, we turn science into growth. Environmental and financial growth. This is only possible when we innovate new products.
Zero emissions
The EU and other countries have a clear mission to drive down agriculture's emissions. In 2030 emissions should be reduced to 50% of 1990 levels and in 2050 they should be zero. We are part of this mission, and we focus our research into three main areas:
Emissions from land
Nitrous oxide (NOX) emissions account for about one third of agriculture's carbon footprint. Because surplus nitrogen in the soil is the main driver of NOX emissions, we develop forage grasses and legumes which have bigger root mass, with an improved nitrogen uptake. We also select for increased persistency, so the sward remains active for longer periods.
Emissions from cows
More than half of agriculture's carbon footprint comes from methane production during rumination. Methane is produced when the feed is hard to digest. To overcome this issue, we are using AI to determine and select for high digestibility in all our forage lines. Improving digestibility by 1% will decrease methane emissions with 1% for every liter of milk produced. On top of this there is the extra benefit that the cow will produce 0.25 liter more milk.
Carbon sequestration
Plants are actually very good at reducing atmospheric CO2 levels. Through photosynthesis CO2 is built into the structures of the plants and stored in the different organs. One way to build up CO2 storage is to sequester carbon into the soil. We use state-of-the-art screening facilities to discover the grasses with the deepest root mass. Deep root mass ensures a higher carbons sequestration that is not reversed by ploughing or any other soil treatment.

Frontrunners of the field
We believe in a sustainable future. Perhaps you share our beliefs? If you do, you will like how we are pushing the boundaries for what is possible in the seeds business.
Our dedication to sustainability shows in our innovation and research and development. Below, you will find two of our latest and greatest examples of this. What makes them special is the fact they are not just about breeding better plants – they are about changing the way we perceive and use eg. grasses, clovers and alfalfa.
Breed better roots with RadiMax
What is going on below the ground? With RadiMax, we learn all about it.
RadiMax is the world's most advanced root-screening facility. With cameras reaching three metres below the ground into the soil, we get unique pictures that identify the plants with the best root architecture and the longest roots.
The deep dive below the ground enables us to select and breed new grasses offering improved drought tolerance, a better uptake of nutrients and a greater storage capacity of carbon. There is nothing like this elsewhere in the world.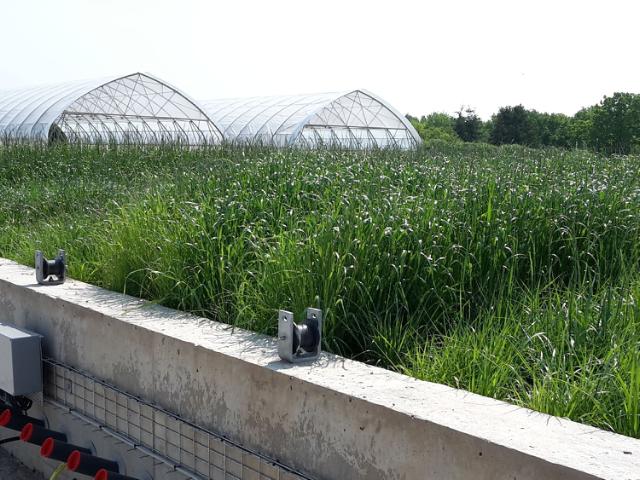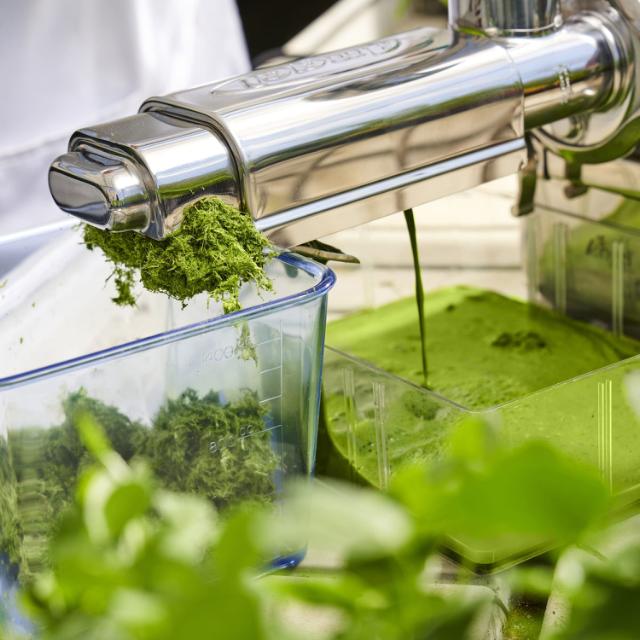 Eat your greens
Animals – for example pigs and chickens – need protein in their fodder. The question is where the protein should come from? Today, most farmers use imported soy. We believe there is a more sustainable solution.
Back in August 2021, after many years of research and development, we opened BioRefine Denmark together with DLG and Danish Agro.
Here, we can produce 7,000 tonnes of grass protein powder from 2,500 hectares of local clover grass and alfalfa pastures to offer local farmers an alternative to using imported soy. This is as sustainable as it gets. Because why import protein from the other side of the world, when you can extract it from the clover-grass just outside your window?
Right now, protein powder is used in fodder for animals. But why stop there? We see a future where protein powder extracted from grasses will be a part of people's nutrition. It is all about eating your greens. Imagine how much CO2 we would save!
How we support the UN Global Goals
We are supporting a wide range of UN's Sustainable Development Goals. Here are three of the goals, where we really can make a difference. Several of them were on our agenda long before the UN goals were even defined.
Zero hunger
We are helping to create sustainable agricultural systems that increase food productivity and help preserve ecosystems which strengthen adjustment of climate changes, extreme weather, drought and flooding.
Clean water & sanitation
We are helping the protection of water-related ecosystems by reducing the need for using chemicals and fertilisers and by developing drought tolerant grasses that will need less water.
Climate action
We are contributing to securing resilience and adaptation to climate-related risks and natural disasters.

Acting sustainable is an evergreen
While sustainability is on everyone's lips nowadays, it has been at the core of our business for decades.
Perhaps you do not see it. But a small seed can have a big impact on the environment. Here are three sustainable facts about our green contributions:
Grass absorbs more CO2 than any other agricultural crop due to a long growing season, and because it stays in the ground for several seasons. To help push the green agenda, we are constantly working on how to grow sustainable grasses with higher root mass and deeper rooting systems that are able to absorb and store even more CO2.
We need to produce more food globally to feed a growing population. This is not an easy task, due to climate changes and increasing constraints on the use of fertilisers and other input factors, but we do everything we can. We are constantly breeding to develop higher yielding and more drought and disease tolerant varieties contributing to greater resource efficiency in plant production. Festuloliums (hyperlink) are a great example of this.
Our fields with grass, clovers, alfalfa and herbs play a positive role in the protection of biodiversity. The pastures not only provide beautiful flowers – they also provide feed for insects like honeybees.
Sustainability is a team sport
It takes a lot of bright minds to breed sustainable seeds and plants that help people reduce resources and increase productivity.
We work closely together with leading institutions to develop more sustainable products. This includes Copenhagen University and Aarhus University in Denmark and AgResearch in New Zealand.
The knowledge we share is the foundation of our sustainable work. Together, we find new and better ways in breeding and seed production to offer you more resilient, tolerant and sustainable grasses, clovers and alfalfa and beets.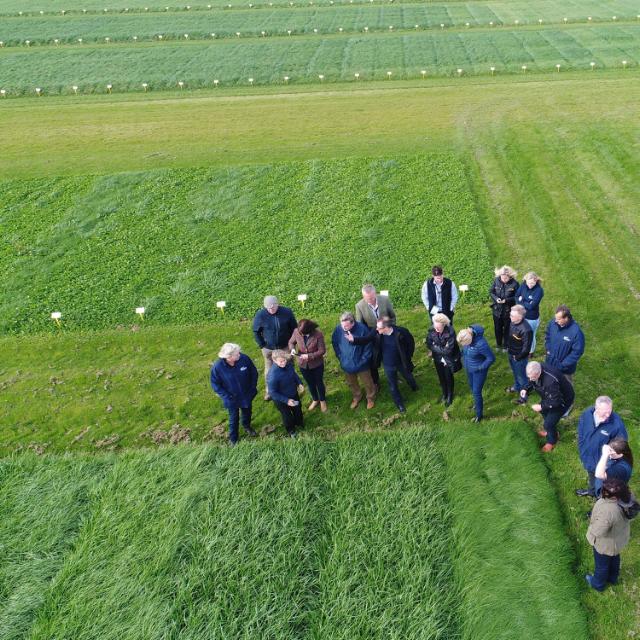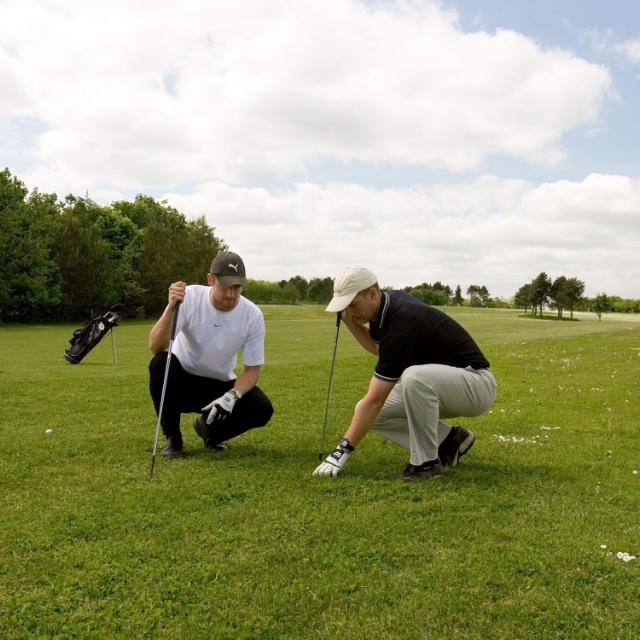 Together, we are outstanding – helping you to stand out.
Need help? Let us know! Select your country - we're happy to help with whatever your request is!
Afghanistan
Albania
Algeria
Andorra
Angola
Antigua and Barbuda
Argentina
Armenia
Australia
Austria
Azerbaijan
Bahamas
Bahrain
Bangladesh
Barbados
Belarus
Belgium
Belize
Benin
Bhutan
Bolivia
Botswana
Brazil
Brunei
Burkina Faso
Burundi
Cabo Verde
Cambodia
Cameroon
Canada
Central African Republic
Chad
Chile
China
Colombia
Comoros
Congo
Costa Rica
Cote d'Ivoire
Croatia
Cuba
Cyprus
Czech
Demogratic Republic of the Congo
Denmark
Djibouti
Dominica
Dominican Republic
Ecuardor
El Salvador
Equartorial Guinea
Eqypt
Eritrea
Estonia
Eswatini
Ethiopia
Fiji
Finland
France
Fr�avl
Gabon
Gambia
Georgia
Germany
Ghana
Greece
Grenada
Guatamala
Guinea
Guines-Bissau
Guyana
Haiti
Holy See
Honduras
Hungary
Iceland
India
Indonesia
Iran
Iraq
Ireland
Isreal
Italy
Jamaica
Japan
Jordan
Kazakhstan
Kenya
Kiribati
Kuwait
Kyrgyzstan
Laos
Latvia
Lebanon
Lesotho
Liberia
Libya
Liechtenstein
Lithuania
Luxembourg
Madagascar
Malawi
Malaysia
Maldives
Mali
Malta
Marshall Islands
Mauritania
Mauritius
Mexico
Micronesia
Moldova
Monaco
Mongolia
Morocco
Mozambique
Myanmar
Namibia
Nauru
Nepal
Netherlands
New Zealand
Nicaragua
Niger
Nigeria
North Korea
North Macedonia
Norway
Oman
Pakistan
Palau
Palestine State
Panama
Papua New Guinea
Paraguay
Peru
Philipphines
Poland
Portugal
Qatar
Romania
Russia
Rwanda
Saint Kitts and Nevis
Saint Lucia
Saint Vincent and the Grenadines
Samoa
Sao Tome and Principe
Saudi Arabia
Senegal
Seychelles
Sierra Leone
Singapore
Slovakia
Slovenia
Solomon Islands
Somalia
South Africa
South Korea
South Sudan
Spain
Sri Lanka
Sudan
Suriname
Sweden
Switzerland
Syria
Taiwan
Tajikistan
Tanzania
Thailand
Timor-Leste
Togo
Tonga
Trinidad and Tobago
Tunesia
Turkey
Turkmenistan
Tuvalu
Uganda
Ukraine
United Arab Emirates
United States of America
Uruguay
Uzbekistan
Vanuatu
Venezuela
Vietnam
Yemen
Zambia
Zimbab