More Milk and Meat with DLF
A profitable farm business starts with more milk from dairy herds or more meat from beef herds and sheep. With DLF grass you're en route for a more profitable farm business. It is all about science, rigorous testing and optimal management. Our intensive worldwide breeding and product development programme produces improved grasses and more efficient grassland-management techniques. There is always a variety of grass from DLF, which is ideal for your soil, climate and management style.
What do you get with our More milk and meat concept?
Top varieties for a higher yield
High performing varieties give you more forage energy and protein for your livestock. If you want to optimise grassland production for greater self-sufficiency and become less reliant on bought-in feed and volatile forage price, you have advantages choosing seed from DLF.
Top quality for a higher output
Dairy and beef herds perform better when their forage is highly digestible and the protein content is high. Our top quality grasses improve nutritional intake and boost milk or meat yields. It is the surest way to maximise output without increasing input costs.
More milk or meat
Every farm is different. Finding the right grass for your soil, climate, and livestock should not be a matter of trial and error, but a choice based on certainty. In our seed catalogue, there is a grass mix that is right for you and we will be glad to help you find it.
Research improves your milk production
While you are working to achieve the best milk or meat yields through efficient farm management, we are working equally hard to develop the next generation of robust, high-yielding grass varieties.

Each year we test several thousand results of new crosses. In 2014, we streamlined the process by integrating Genome Wide Selection (GWS) into our breeding programme. GWS technology speeds up the detection of crosses with a high genetic potential for improvements in yield, quality, disease-resistance, or stress-tolerance. It helps us give you better seed, faster.
Do you already know DLF Fiber energy?
If you do, jump straight to our varieties
We test all varieties for feeding quality, and those showing high digestibility of cell walls are marked with our cell wall logo: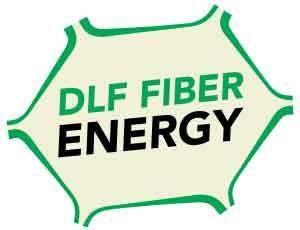 Higher cell wall digestibility is what we call fiber energy
Years of breeding and selection of only the best grass candidates have increased the overall digestibility of our grasses, and only the best of these grasses will be DLF fiber Energy varieties.
Through our breeding programme we developed DLF varieties with high cell wall digestibility – we call them DLF Fiber Energy varieties. These perfected DLF varieties give you more forage energy per ha and a higher milk yield or/meet production form your livestock.
Developing the perfected grass variety to increase profitability
It all starts with genomic selection. Characterizing the genetic potential of our plants by sequence analysis allows breeders to select new breeding material based on genetic merits. In this way the best offspring from a cross can be selected based on a simple DNA test instead of waiting 2-3 years for field data. In order to calculate the genetic potential for a certain trait, a (rather large) computer scans through the genomic profiles of several breeding lines to identify patterns that are associated with high yield. Once the genomic patterns for high- and low values for different traits has been identified, the potential (breeding value) of any new line can be calculated based on its genomic profile. This method also allows for selecting several traits at the same time and thereby shortening the breeding cycle by several years.
There is always a variety of grass from DLF, which is ideal for your soil, climate and your kind of management. Our top quality grasses labeled as DLF Fiber Energy improve nutritional intake. The result is more milk and/or meat yields and at the same time a reduced climatic impact due to reduced methane emissions per unite milk or meat produced.
If you want to enhance grassland productivity for greater self-sufficiency and become less reliant on bought-in feed and volatile forage price, you have advantages choosing Fiber Energy varieties from DLF. The digestibility of the cell wall, which consist of cellulose and hemicellulose, depends, among other factors, on weather and management, but we have also seen a difference between grass varieties, when they are compared under same growing conditions.
What is DLF Fiber Energy
In order to achieve high feed intake, digestibility of organic matter should be app. 78 and 81% or higher, and if we want understand what affects digestibility of grass, we need to have a look at the grass cell to investigate what constituents cell are constructed of.
A plant cell is divided into cell content and cell wall.
The content of the cell consists mainly of protein, crude fat, starch and sugars, all of which have a constant and highly digestible. Digestibility of these constituents is nearly 100% and for that reason very difficult to improve. It is somewhat different if we look at the cell wall. The cell wall is mainly constructed of lignin, cellulose and hemicellulose. The cell wall consists also of β-glucanes and pectines, but these are also highly digestible and for that reason also very difficult to improve. Lignin is indigestible and impossible to improve.
This leaves us with a limited possibility of improving digestibility, namely to improve digestibility of cellulose and hemicellulose, as these components varies in digestibility. For that reason, cellulose and hemicellulose determine the digestibility of grasses.
Hemicellulose and cellulose together with lignin is what we often refer to as neutral detergent fiber and the fraction of neutral detergent fiber, which can be digested is dNDF or what we call FIBER ENERGY. Fiber Energy can be determined by lab analysis, hence we need to screen all our grasses and the grasses with highest digestibility are nominated with a FIBER ENERGY logo.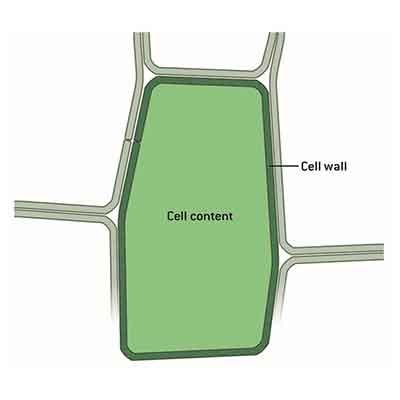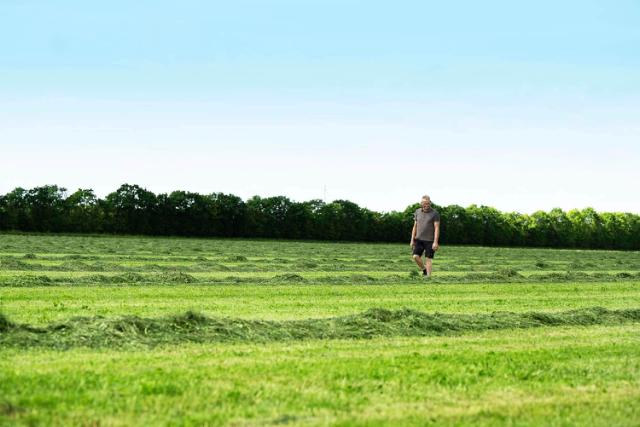 High digestibility = higher feed intake
High digestible grass provides high feed intake and high feed intake leads to more milk or meat.
Livestock Consultant Niels Martin Nielsen, Agro Limfjord in Denmark, has calculated what it means for milk yield and the balance per cow when feeding grass with respectively 72 and 80% digestibility of organic matter.
The impact of high digestible forage, expressed in margin per cow per day, is 4.81€ compared to 5.23€ with a digestibility of 72% and 80% respectively. The milk price used is €0.25 per kg ECM and the production price of grass and maize is resp. €0.20 and €0.17 per kg DM.

By increasing the digestibility in grass with 8%-points, the milk yield is increased with 0.8 kg ECM per cow per day.

Conclusion: Replacing silage with silage having 8 %-points higher digestibility increases milk yield with 0.8 kg and farmer's income with €0.4 per cow per day.

DLF varieties with high digestible cell walls is a good starting point for improving you margin, so look for the Fiber Energy grasses from DLF

Feed intake per cow per day

Digestibility (organic matter) in grass silage
72%
80%
Feeding level, kg drymatter
20.9
21.5
Grass silage, kg drymatter
6.0
7.3
Maize silage, kg drymatter
6.3
6.3
Concentrate, kg drymatter
13.5
11.5
Feeding costs, total €
5.19
4.97
Expected milk yield, kg Energy Corrected Milk (ECM)
39.2
40.0
Margin, €
4.81
5.23
Find the perfect forage mixture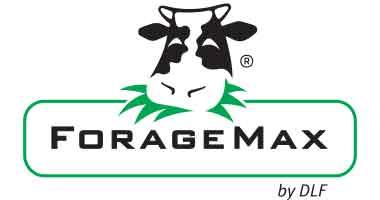 High milk or meat yields are essential for running a profitable farm.
The key to this is to keep your herds well fed with home-grown forage.
With best in class ForageMax mixtures you increase the
nutritional value of your forage and silage.
Need help? Let us know! Select your country - we're happy to help with whatever your request is!
Afghanistan
Albania
Algeria
Andorra
Angola
Antigua and Barbuda
Argentina
Armenia
Australia
Austria
Azerbaijan
Bahamas
Bahrain
Bangladesh
Barbados
Belarus
Belgium
Belize
Benin
Bhutan
Bolivia
Botswana
Brazil
Brunei
Burkina Faso
Burundi
Cabo Verde
Cambodia
Cameroon
Canada
Central African Republic
Chad
Chile
China
Colombia
Comoros
Congo
Costa Rica
Cote d'Ivoire
Croatia
Cuba
Cyprus
Czech
Demogratic Republic of the Congo
Denmark
Djibouti
Dominica
Dominican Republic
Ecuardor
El Salvador
Equartorial Guinea
Eqypt
Eritrea
Estonia
Eswatini
Ethiopia
Fiji
Finland
France
Fr�avl
Gabon
Gambia
Georgia
Germany
Ghana
Greece
Grenada
Guatamala
Guinea
Guines-Bissau
Guyana
Haiti
Holy See
Honduras
Hungary
Iceland
India
Indonesia
Iran
Iraq
Ireland
Isreal
Italy
Jamaica
Japan
Jordan
Kazakhstan
Kenya
Kiribati
Kuwait
Kyrgyzstan
Laos
Latvia
Lebanon
Lesotho
Liberia
Libya
Liechtenstein
Lithuania
Luxembourg
Madagascar
Malawi
Malaysia
Maldives
Mali
Malta
Marshall Islands
Mauritania
Mauritius
Mexico
Micronesia
Moldova
Monaco
Mongolia
Morocco
Mozambique
Myanmar
Namibia
Nauru
Nepal
Netherlands
New Zealand
Nicaragua
Niger
Nigeria
North Korea
North Macedonia
Norway
Oman
Pakistan
Palau
Palestine State
Panama
Papua New Guinea
Paraguay
Peru
Philipphines
Poland
Portugal
Qatar
Romania
Russia
Rwanda
Saint Kitts and Nevis
Saint Lucia
Saint Vincent and the Grenadines
Samoa
Sao Tome and Principe
Saudi Arabia
Senegal
Seychelles
Sierra Leone
Singapore
Slovakia
Slovenia
Solomon Islands
Somalia
South Africa
South Korea
South Sudan
Spain
Sri Lanka
Sudan
Suriname
Sweden
Switzerland
Syria
Taiwan
Tajikistan
Tanzania
Thailand
Timor-Leste
Togo
Tonga
Trinidad and Tobago
Tunesia
Turkey
Turkmenistan
Tuvalu
Uganda
Ukraine
United Arab Emirates
United States of America
Uruguay
Uzbekistan
Vanuatu
Venezuela
Vietnam
Yemen
Zambia
Zimbab