Choose 4turf® – the toughest turf grass
4turf® is developed to help turf professionals grow a greener, stronger and more resiliant turf – also under stressful conditions. This is something truly special. Our 4turf® is a new generation of turf tetraploid perennial ryegrass varieties offering a wide range of benefits. For example, 4turf® is fast-establishing, even with soil temperature as low as 4°C, and is very tolerant to challenges like drought, cold and diseases. 4turf® is resilient turf grass varieties that will improve performance and ease maintenance.
Resilient turf grasses - from 2 to 4 sets of chromosones
Turf Perennial ryegrass, normally has two sets of chromosomes - they are diploid. Our 4turf® grass varieties have four - they are tetraploid.
The route to tetraploidy is long. First-generation plants produce a mixture of diploid and tetraploid shoots within the same plant. To obtain 100% tetraploid turf grasses, our Research and Development has gone through a series of selections of individual shoots, counting the number of chromosomes on each shoot.
Perennial ryegrass is an outbreeding species, why a single plant is not enough to create a variety. We need several plants to make a population that avoids inbreeding depression.
The process takes dedication and time, but it's all worth it. The extra set of chromosomes in 4turf® grass varieties gives a healthy, high-energy turf grass that needs minimal input to keep the turf green and inviting.
Stay green with 4turf®
It is no wonder turf managers and landscapers swear by our 4turf® varieties.
The turfgrass needs to look pitch perfect during summer and winter. The latter can be especially tricky. That is why we have developed 4turf®, which helps the turf to stay green during the majority of the year. Here are 3 of its many benefits:
Faster establishment ensures a healthy plant development and makes it perfect for overseeding.
The turf stays green for longer – even in drought. This is possible thanks to the improved root architecture that makes a more efficient use of natural water reserves.
Keep diseases at a safe distance thanks to the excellent tolerance to severe turf diseases.
"By using 4turf®, we get a beautiful, deep green colour turf from early spring which stays healthy and has a great wear tolerance throughout the year."
- Morten Terkelsen, Course Manager, Esbjerg Golf Club, Denmark
Larger seeds means faster establishment
Time is money, people say. If this applies in the grass business, 4turf® is worth every penny.
Our 4turf® varieties are known for their larger seeds containing more energy reserves compared to traditional perennial grasses. This speeds up the germination – even in soil temperatures down to 4°C.
The faster and stronger establishment of turf grasses is great news. Not only is it now possible to grow a green ground cover at the most difficult period of the year. Using 4turf® is also perfect for overseeding and can help reduce weed invasion.
What a difference 4turf® makes
The picture says it all. One side of the pitch is overseeded with 80% 4turf®. The other isn't. Which one do you choose?
The most tolerant turf grass
Our 4turf® varieties are not easy to stress out. They like it hot and cold and are disease tolerant. Keep scrolling to learn more about the resilience of 4turf®.
Choose a drought tolerant turf grass
One of the features making 4turf® fantastic, is the improved root architecture. The larger root system enables the turf grass to find water beyond the reach of ordinary turf grasses.
The larger root mass makes the 4turf® more drought tolerant compared to traditional diploid perennial ryegrass. This has been proved several times, for example in drought trials conducted in France's Loire Valley and at the RadiMax root screening facility. So, lean back and enjoy how 4turf® allows you to reduce irrigation costs and seize your sustainability goals.
Fighting turf diseases with ease
Turf diseases. The nightmare of every turf manager or landscaper. We can't eliminate them but with the 4turf® varieties, we are stronger than ever when it comes to reducing the risk of diseases and severe damages.
The improved energy reserves of 4turf® grasses – made possible with the doubling of chromosome sets from 2 to 4 – helps withstand a range of stressful conditions. This includes diseases.
As a result, 4turf® offers excellent resistance to microdochium patch, red thread rust and brown patch diseases which means a lower input of pesticides.
Thriving in salty conditions
Our 4turf® varieties are proven to be significantly more salt-tolerant than diploid perennial ryegrasses varieties.
Regardless of whether it is salt spray or there is salt in the soil or in the irrigation water. The latter is especially great if you are living in an area where clean irrigation water is a scarce resource.
Maximum cold tolerance. Minimum hassle
4turf® grasses prove superior cold tolerance and winter hardiness making them the obvious choice in environments where grass is normally not a viable option.
Most turf grass seeds normally don't grow much during the winter. 4turf® differs from normal. The bigger seeds ensure a rapid establishment – even in soil temperatures down to 4°C.
The low-temperature winter growth will allow the pitches to better withstand the stressful cold.
The grass is greener with 4turf®
Looks matter. And with 4turf®, your pitch, field, course or park will look better than ever.
4turf® is innovated with a deeper green colour than traditional diploid perennial ryegrass. The improved stress tolerance and resistance to weed invasions means the turf will stay beautiful all year round – with a lower input of pesticides.
Mix it up
You should mix 4turf® with other grass seed varieties to get the best result. So what to choose?
Most professionals mix 4turf® with diploid perennial ryegrasses, fescues and smooth-stalked meadow grass for a beautiful and resilient pitch that's easier and cheaper to maintain.
Choose a sustainable turf grass
Our 4turf® grass varieties not only ease the work of growing beautiful and resilient turfs. They also help reduce the impact on the environment.
4turf® offers several sustainable advantages. To name a few, the stronger root architecture means you can reduce irrigation and the use of nitrogen and chemical fertilisers.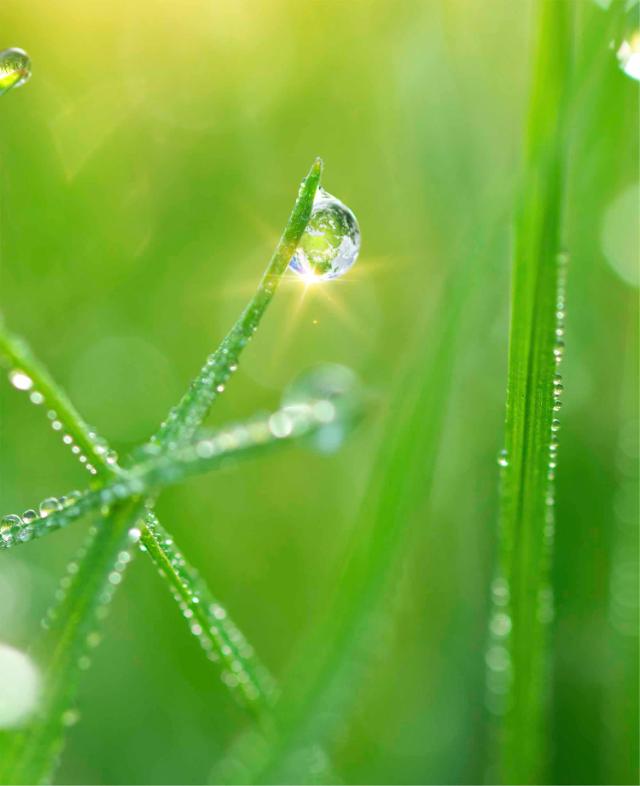 Need help? Let us know! Select your country - we're happy to help with whatever your request is!
Afghanistan
Albania
Algeria
Andorra
Angola
Antigua and Barbuda
Argentina
Armenia
Australia
Austria
Azerbaijan
Bahamas
Bahrain
Bangladesh
Barbados
Belarus
Belgium
Belize
Benin
Bhutan
Bolivia
Botswana
Brazil
Brunei
Burkina Faso
Burundi
Cabo Verde
Cambodia
Cameroon
Canada
Central African Republic
Chad
Chile
China
Colombia
Comoros
Congo
Costa Rica
Cote d'Ivoire
Croatia
Cuba
Cyprus
Czech
Demogratic Republic of the Congo
Denmark
Djibouti
Dominica
Dominican Republic
Ecuardor
El Salvador
Equartorial Guinea
Eqypt
Eritrea
Estonia
Eswatini
Ethiopia
Fiji
Finland
France
Fr�avl
Gabon
Gambia
Georgia
Germany
Ghana
Greece
Grenada
Guatamala
Guinea
Guines-Bissau
Guyana
Haiti
Holy See
Honduras
Hungary
Iceland
India
Indonesia
Iran
Iraq
Ireland
Isreal
Italy
Jamaica
Japan
Jordan
Kazakhstan
Kenya
Kiribati
Kuwait
Kyrgyzstan
Laos
Latvia
Lebanon
Lesotho
Liberia
Libya
Liechtenstein
Lithuania
Luxembourg
Madagascar
Malawi
Malaysia
Maldives
Mali
Malta
Marshall Islands
Mauritania
Mauritius
Mexico
Micronesia
Moldova
Monaco
Mongolia
Morocco
Mozambique
Myanmar
Namibia
Nauru
Nepal
Netherlands
New Zealand
Nicaragua
Niger
Nigeria
North Korea
North Macedonia
Norway
Oman
Pakistan
Palau
Palestine State
Panama
Papua New Guinea
Paraguay
Peru
Philipphines
Poland
Portugal
Qatar
Romania
Russia
Rwanda
Saint Kitts and Nevis
Saint Lucia
Saint Vincent and the Grenadines
Samoa
Sao Tome and Principe
Saudi Arabia
Senegal
Seychelles
Sierra Leone
Singapore
Slovakia
Slovenia
Solomon Islands
Somalia
South Africa
South Korea
South Sudan
Spain
Sri Lanka
Sudan
Suriname
Sweden
Switzerland
Syria
Taiwan
Tajikistan
Tanzania
Thailand
Timor-Leste
Togo
Tonga
Trinidad and Tobago
Tunesia
Turkey
Turkmenistan
Tuvalu
Uganda
Ukraine
United Arab Emirates
United States of America
Uruguay
Uzbekistan
Vanuatu
Venezuela
Vietnam
Yemen
Zambia
Zimbab