Inflation and production costs are in the driving seat
A tough economic situation coupled with increased costs for energy, wages, fertilisers, packaging and logistics are pushing up prices for grass and clover seed. In addition, good production prices for other ag-commodities, such as wheat and rapeseed, are making it harder to contract the planned multiplication acreage for grass and clover seed at a competitive price.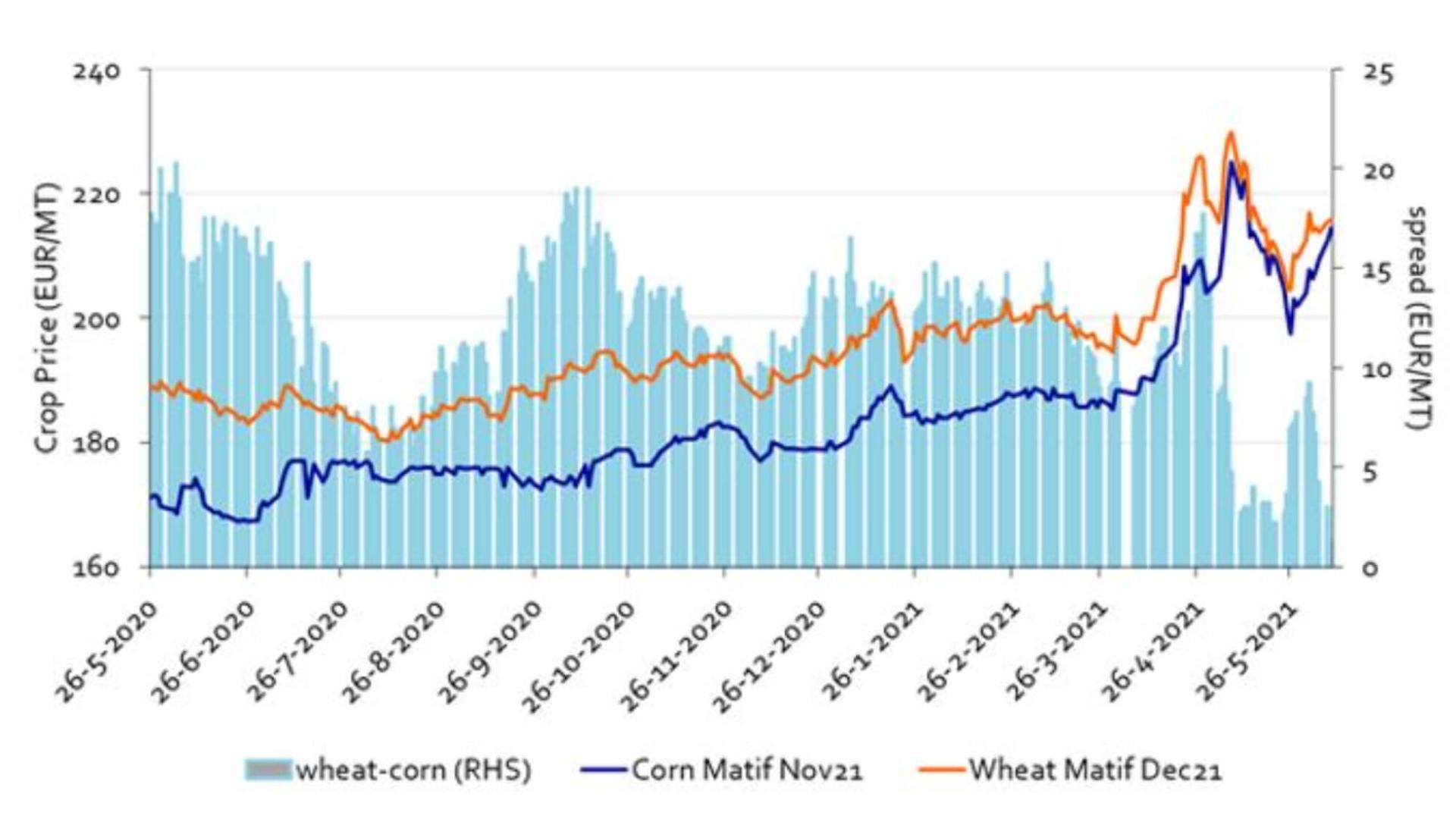 A good, above-average 2022 seed harvest in Denmark – good in terms of tonnage and quality – brings security into the supply chain
In the Netherlands, however, production was average, while the acreage declined and the seed yield per ha crop 2022 is above average. It's still too early to assess the overall 2022 EU yield because so many regions were affected by the heavy summer drought.
The good news is that overall stock levels throughout the supply chain are adequate following recent challenging years. Stocks have held because good humidity and almost no winter damage led to below-average demand in 2021/2022. For various reasons it seems unlikely that European imports from other continents will increase. Factors such as container freight prices, currency rates, production costs and low yields are the main barriers to trade.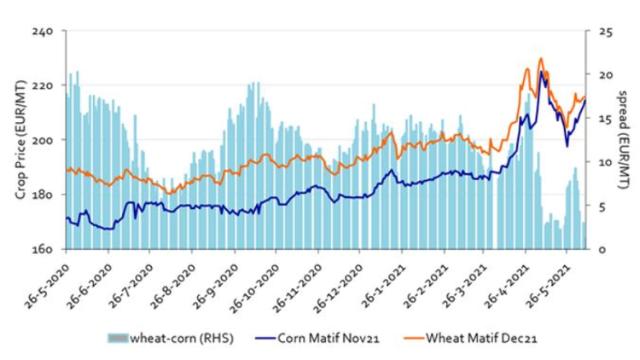 Species reports
In Europe we expected good yields in most of the grass seed species. But for alfalfa, red clover and annual ryegrass, the harvest is slightly lower as a result of smaller growing area and below average yield per ha.
In the southern hemisphere, the January to March harvest was below average, especially in New Zealand where perennial ryegrass and white clover yields were low.
In many European countries, there are challenges in contracting grass seed for the 2023/2024 harvest because the price for competing commodities (cereals, oilseed rape, sunflower) is still very high. Therefore a lower supply of seed from crop 2023, incl. from the Netherlands and Denmark, is expected.
Drought damage and demand expectations keep prices stable
The heavy summer drought caused severe damage to many agricultural crops across much of Europe, as well as to the turf of sports pitches, gardens, parks and other green public areas. A failed maize production is likely to result in a gap in silage supply for cattle during the coming winter. And high prices for forage cereals and feedstuff may cause extra spring demand for early home-grown forage in 2023.
September rainfall has already prompted the purchase of grass and clover mixtures for late summer and autumn sowing. These purchases are to fix recent grassland damage, an effect that's likely to continue into spring 2023. After a year's break, it looks like climate change is playing its part again. Obviously, a lot depends on what happens next winter and spring, but our industry is likely to experience a challenging season in terms of processing, logistic and costs. To avoid availability issues, we at DLF began work at full speed on cleaning and certification of the new crop immediately after it had been harvested. We hope that capacities at warehouses and in the logistics of the supply chain will not be an issue.
High production prices are driving up food prices
Prices for agriculture products and food continue to increase, driven by high production prices. The cost of food and energy are the main sources of inflation. Milk, meat and cereal prices are at an all-time-high which has the knock-on effect of pushing up prices for grass and clover. All agricultural products are competing for space on the same arable land.
This situation continues even though farmers have almost no alternative to grassland mixtures (in terms of home-grown forage) for squeezing the most value out of their milk and meat production. If there's one good outcome of the current situation, it's that the public is beginning to understand the value of farming and the agricultural industry as a bastion of food security in troubled times.
TURF: production will meet demand for spring season 2023
Seed demand for next spring is hard to predict.. The unpredictability stems from uncertainty over the way that the 2022 drought will affect demand, the overall economic situation, the recovery from Covid isolation and the potential for winter damage. As previously mentioned, we do not expect any imports from other continents. At the contrary we see more exports to North and South America and Oceania.
Red fescues have had a good harvest in terms of yield and quality for all sub-species – Rubra rubra, Rubra commutata and Rubra trichophylla. Competitive offers from Canada are not available.
Smooth-stalked meadow grass/Kentucky blue grass prices remain firm. Even with a good harvest, stock levels still need to recover. At the same time, production is difficult and expensive due to limited possibilities for maintenance, e.g. with chemicals. Production from US appears not to be competitive.
Perennial ryegrass, the main species in most mixtures, has had a good harvest quality-wise. Year by year, we're seeing a rise in the market share for our tetraploid 4turf® varieties from DLF. The high root mass of varieties such as FABIAN makes them popular as a defense against droughts. In combination with the seed-enhancement technology of our ProNitro® and Accelerator coatings, they're proving unbeatable.
Tall fescues are still in short supply as a result of a lower harvest and the rising demand for drought-resistant mixtures. We're not expecting competitive imports of low-quality varieties from the US because import taxes will put up the cost.
DLF Select varieties with their high standards of purity and improved germination always sell out early, especially for our Pro Turf customers who need top-quality mixtures for landscaping, sod production and golf courses.
FORAGE: summer consumption started after late rainfall
Finally, after September rainfall, farmers began to fix grassland drought damage and prepare their swards for the best start in spring 2023. For good quality meat and milk production, they'll need a good supply of home-grown forage grasses, grazing or silage to overcome a shortage of maize silage and high feedstuff costs. Sward maintenance will continue next spring, no matter how much winter damages occurs during the intervening period.
The supply chain continues to operate with less pressure on inventories before year-end and new-order intakes and mixture production for the new season 2023.
Firm milk and meat prices are helping farmers optimise their grassland production by investing in better mixtures containing top-listed varieties. With many new varieties and concepts, DLF continues to support the More milk and More meat process.
Perennial ryegrass, the main species and the big builder of stock in the fields, has produced a good yield from crop 2022. Adequate supplies should be available. Unfortunately, the new and outstanding varieties (such as DONNER 2n, M, very late) are already sold out. And our popular high-performance variety POLIM, 4n, M, late has limited availability. We're finding it difficult and expensive to contract new seed production fields for this species. For similar reasons, the usual third-party production from New Zealand also appears to be quite challenging.
Final data for the recent harvest of meadow fescue in Europe and timothy in Canada are not yet known, but expensive stocks from the previous crop year are probably available within the supply chain.
Smooth-stalked meadow grass/Kentucky blue grass, mainly produced in Denmark, have produced a good yield. Since only a few top varieties are qualified for the recommended mixtures, they are keeping prices firm. JANKA, the latest launch from DLF, is already short. The only place to find it in 2023 will be in top-quality mixtures.
The European acreage of Italian ryegrass and annual ryegrass dropped quite significantly for crop 2022. Since demand remains strong, especially from southern Europe, and South American imports are reduced and more expensive, prices recovered fast from last year's dip.
Alfalfa continues its never-ending story of European shortages. Once again, production issues reduced supply. Prices are staying firm, but coating may go some way to help cover demand.
Clovers are short in general. White clover harvested well in Denmark, but increased demand for European mixtures coupled with a continuing shortage in supplies from New Zealand have lifted prices to an all-time high. Ask for quotations for high-scoring varieties SILVESTER and RABBANI. Red clover is also firming up due to low yield and increasing demand in Europe. Annual clovers such as crimson clover are short due to failed production in Southern Europe. DLF´s new variety, ROKALI, still suffers from limited availability.
Cocksfoot prices remain at level due to a reduced European acreage and a stable consumption in dry areas. ALDEBARAN brings security to summer-drought regions with grazing and cutting regimes.
Festuloliums are an increasingly sought-after component of DLF´s Roots and Drought concept. Ryegrass PLUS and especially Tall fescue PLUS are a sure way to tackle the effects of long, dry periods caused by climate change. Tall fescue PLUS offers farmers the advantages of both parent species. Its two varieties MAHULENA and HOSTYN are the front-runners in this field.
Launch of new visual identity
Following a period of years where DLF has gone through a rapid expansion and development, we have developed a new corporate visual identity (CVI). The new CVI is based on our DLF values, innovation & entrepreneurship, global synergies, empowerment, and environmental sustainability. Along with the DLF strategy the values lay the foundation for the new CVI. You'll meet our new look online on our website and in newsletters, and offline in brochures and printed magazines.
OUTLOOK: production costs and security matters
In this era of economic pressures – increasing cost prices and inflation driven by energy and food prices – it's vital to work with secure and reliable production partners. Since agricultural commodity prices are competing at farm level with grass and clover production, it's becoming harder to maintain the balance between farmer production prices and an acreage that will cover future demand. Climate change doesn't help. Dry springs, summer droughts and periods of heavy rainfall make future demand more unpredictable.
In the short term, we expect good spring consumption for 2023 for forage and turf, which will reduce inventories at all levels of the supply chain. Contracting of new production for the 2024 harvest remains difficult. We expect to see a drop in European acreage for the harvest years 2023 and 2024 caused by production costs and the lure of alternative crops. That means we see firm or further firming prices ahead of us.
We at DLF will be happy to share all these issues with you at the European Seed Congress, Euroseeds, which takes place in Berlin at the end of October. It'll be a great opportunity to meet your DLF sales manager to talk about markets, prices and DLF´s new visual identity.
We look forward to seeing you.