Turfline holds hands with the consumer on the brand new design
Grass is alive, vital and fresh. So is the new design of our Turfline packaging. We've set the focus on simplicity with a relatable photo front and graphic elements, making it easier for the consumer to understand the purpose of the different mixtures and be able to choose the right seed mixture.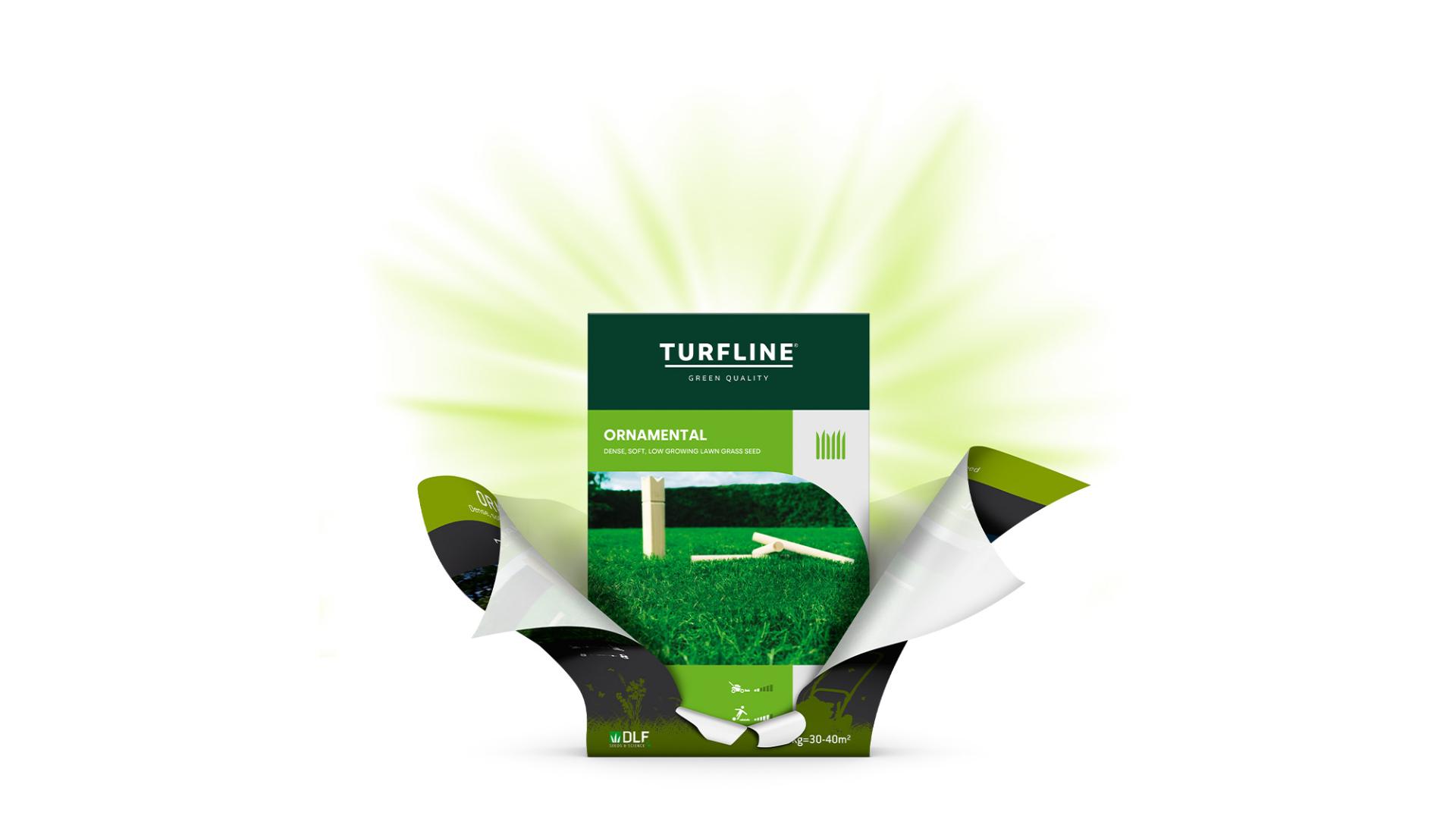 On the inside, we still cover every possible need the lawn owner might have, as our Turfline seeds come in 10 different mixtures. Whether there is a need for a drought and heat tolerant mixture, a mixture that thrives in shady areas or maybe a wear tolerant mixture for the family lawn – the Turfline® range let's all grass dreams sprout.
The new design carries the FSC label to show that the wood used for the packaging, comes from FSC-certified forests. FSC-certification is your guarantee that Turfline® stands for responsible forest management – promoting biological diversity, benefits the lives of forest workers and the surrounding community while maintaining economic viability.
So here's to looking ahead when the new Turfline® design will be a lively in-store eye-catcher. Below a few examples of the new design.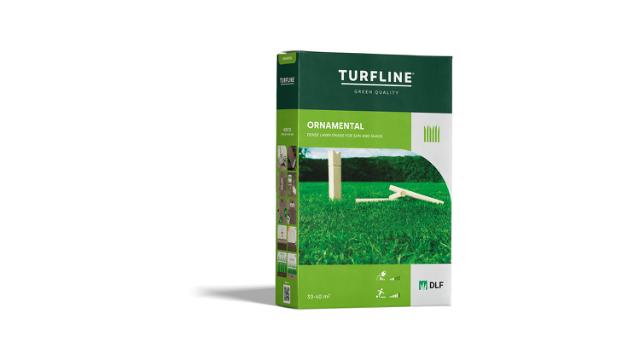 ORNAMENTAL
Dense lawn grass for sun and shade.
ORNAMENTAL grows well in both sun and shade. It has good recovery after wear and damage. ORNAMENTAL comes in two variants: regular and HOT. The HOT mixture includes drought-tolerant grass varieties.
SUNSHINE
Lush green lawn for sunny areas.
SUNSHINE has high drought tolerance combined with a dense and compact growth. It grows well in both sun and shade and has good recovery after wear and damage. It keeps a nice, green lawn even in dry periods.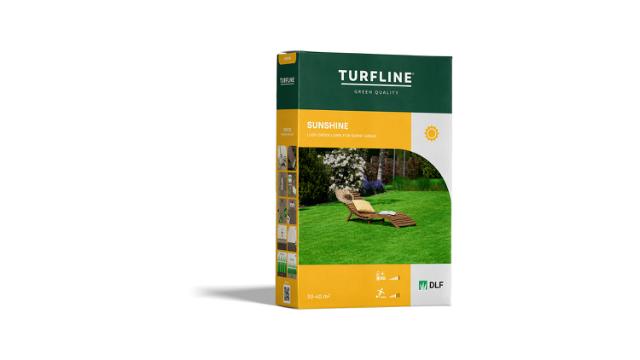 WATER LESS
Lawn grass needing less water.
WATER LESS consists of robust grasses with deep roots, which gives them a high tolerance to drought - keeping your lawn greener during longer periods of drought. Our Accelerator seed coating can enhance this characteristic, allowing a more-efficient use of water after sowing, for a dense lawn with good recovery after wear and damage.
TURBO
Lawn grass with fast establishment.
TURBO contains the unique turf tetraploid perennial ryegrass, Quick Action® – the fastest-germinating and highly robust grass. The Accelerator treatment gives fast and strong establishment as well as extra strength and resilience. It is also great for damage repair.