DLF breaks ground on state-of-the-art seed enhancement facility in Oregon
Excitement is growing in Oregon as the new building takes shape and research trials move forward!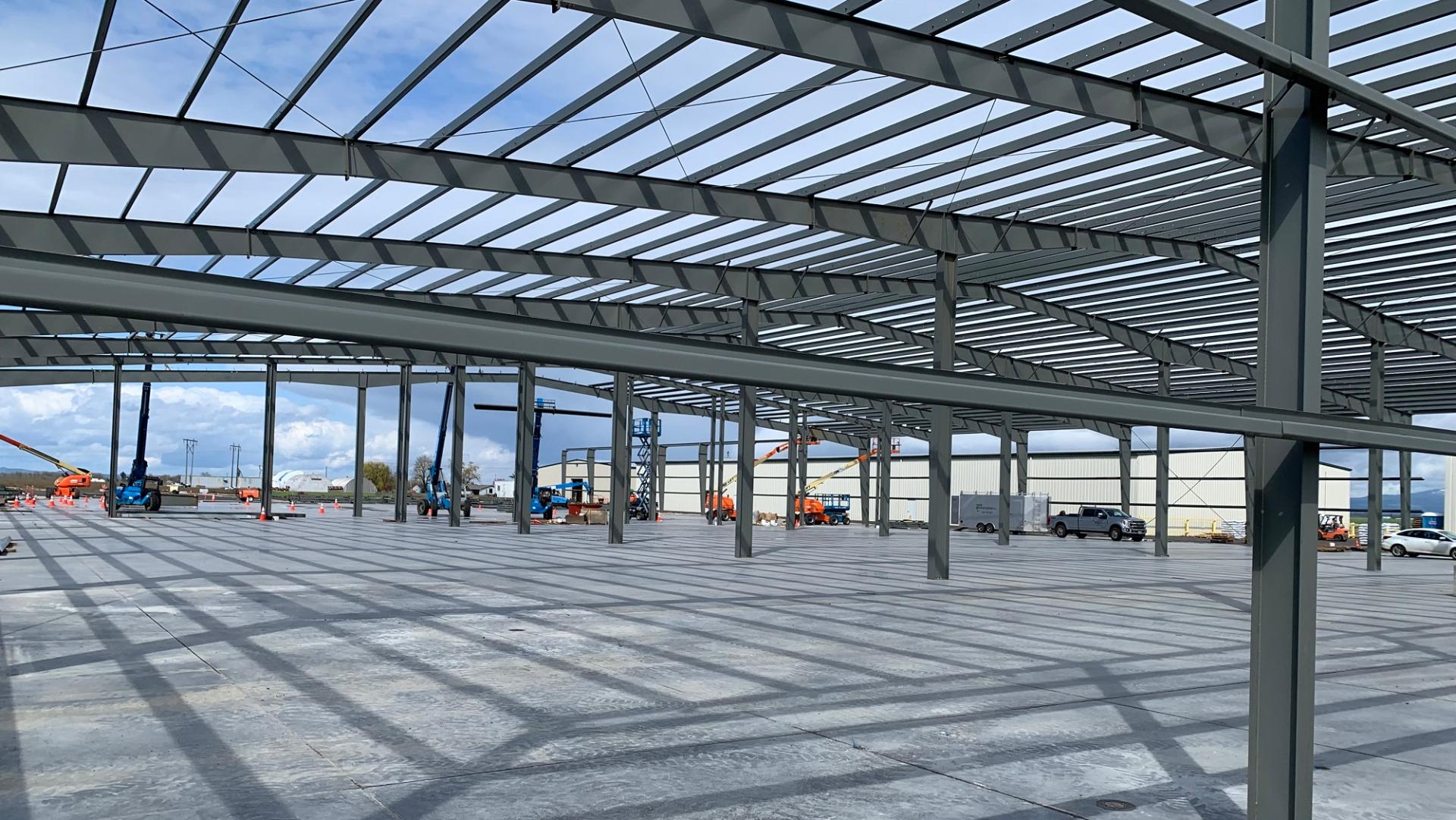 DLF is in the process of constructing a new 8,800 m2 seed enhancement facility at our site in Lebanon, Oregon
Once complete, it will include a new office space, tag room, quality control lab, finished goods storage, seed enhancement line, blending and re-bagging line (T-Rex), and raw material storage
The seed enhancement line will have state-of-the-art technology that no other company in North America has. In addition, the T-Rex line will be able to seamlessly switch between blending and re-bagging, as needed, and produce up to 44,000 pounds (20,000 kilos) of seed per hour. After the seed is bagged it will continue through the same line to be palletized and shrink wrapped for shipments.
As we eagerly await the new building to come to life, there is a team of researchers working to improve the seed enhancement solutions we offer. The initial trials are being conducted in a greenhouse at DLF's research station in Philomath, Oregon.
Various ingredients and application rates are being tested. Once the recipe is perfected, the team will start field trials at various research sites across North America. Some examples of the data they have been collecting include emergence rate, plant height, greenness, coverage, biomass yield, root density and stress tolerance.
DLF is at the forefront of seed innovation and sustainability, and we're constantly looking for ways to better serve our customers. The future is bright!