Gain more playing hours with energy-efficient artificial lighting
Artificial lighting can give a pitch more playing hours and reduce reliance on overseeding. Our research shows that artificial lighting significantly improves the quality of turfgrass growing in shaded areas, such as stadiums where crowd-protecting roofs keep part of the pitch in shade.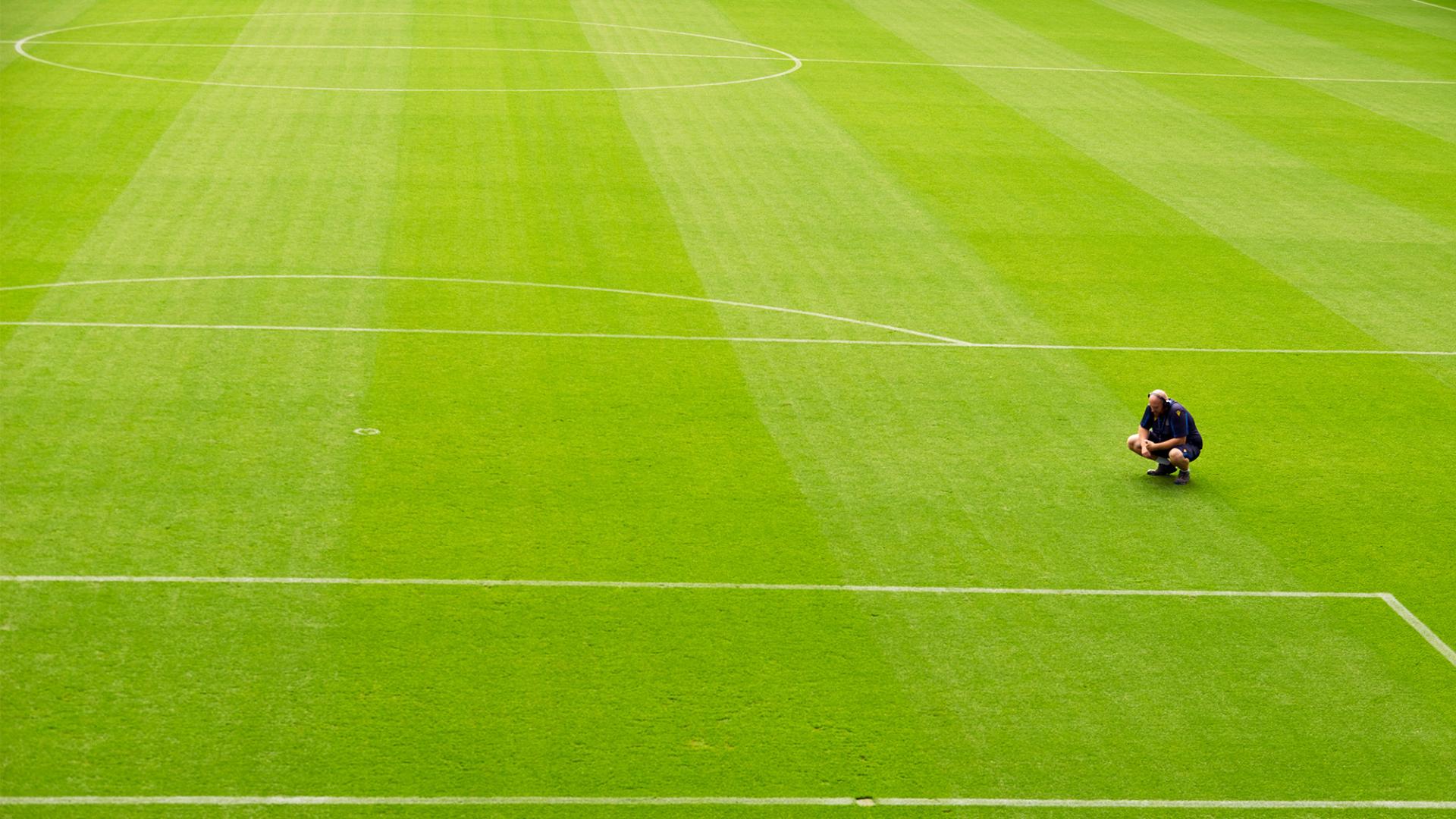 Lush green turf needs plenty of light
Stadiums need good quality playing surfaces to minimise player injury and provide visual appeal for TV audiences. Spectators want green and lush turf, while grounds managers and players need greater wear-tolerance to withstand heavy use. At the same time, the world's leading stadiums have grown bigger and more enclosed to protect sporting events from the worst of the weather. As a result, stadium turf is becoming increasingly shaded from sunlight.
But turf needs light. Its growth and development are dependent on the quality and quantity of light available for photosynthesis. Reduced light limits turf growth, reducing the quality of playing surfaces and the number of playable hours.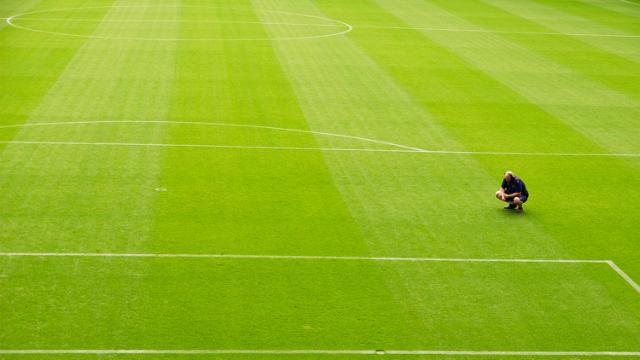 Improve shaded turf with artificial light
Our research shows that artificial lighting provides better growing conditions for shaded turf. Artificial light significantly improves the quality, density and wear-tolerance of cool-season grasses. It gives your stadium more playing hours and reduces the need for overseeding.
In our study, we screened eight cool-season turfgrass varieties: DUPARC, GIANNA, FABIAN, TETRAGAME, ATBARA, ARMANI, SABRENA 1 AND DAKISHA. We grew all four of them in shade with and without artificial light.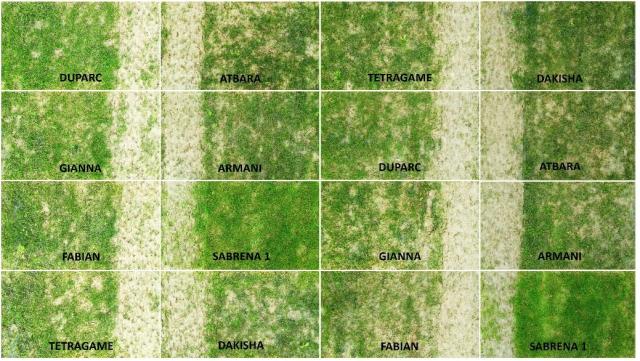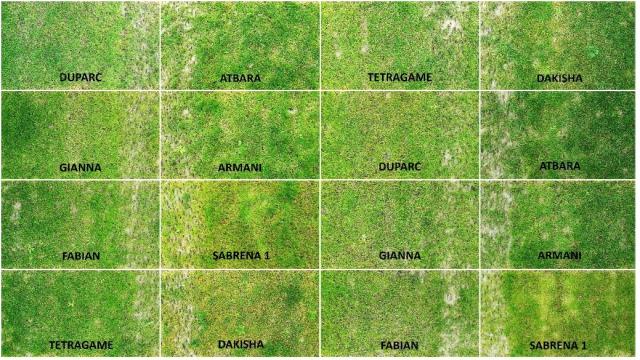 Out of all eight varieties, SABRENA 1 scored higher under all lighting conditions for turf quality, wear tolerance and density. The results show that by including SABRENA 1 in mixtures for establishing or overseeding a pitch, grounds managers can prevent or limit pitch loss and damage in shaded areas of their stadium.

Effect of artificial lighting on cool-season grass species (scoring 1 to 9)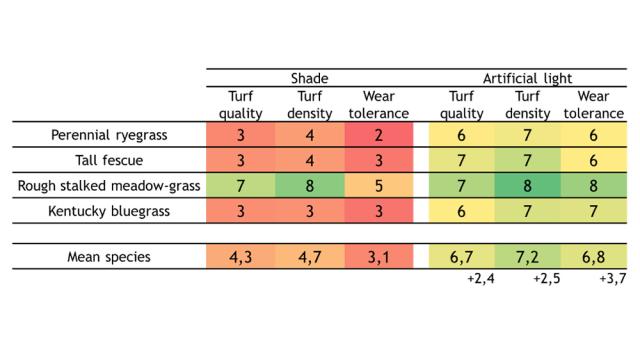 Factoring in energy costs
Lighting is a hot topic right now. In this era of sky-high energy prices, we had to see if there were any differences between using high-pressure sodium (HPS) lighting and energy-efficient, light-emitting diode (LED) lighting. The results showed that there was no difference in turf quality and wear tolerance between HPS and LED lighting. The only difference was in turf density, in which DUPARC, GIANNA, FABIAN and TETRAGAME performed significantly better under LED lighting.
Based on this research, stadiums can benefit financially by switching to LED lighting which can provide the optimal wavelength for turf growth. Although LED lighting involves a greater upfront investment, it consumes less energy and has a longer lifetime.
With the right turf mixtures and the support of artificial lighting, grounds managers can maintain the quality of their turf across their entire pitch, even in the shadiest areas of the stadium. They can give players, spectators and stadium owners a dense, wear-tolerant and cost-efficient pitch that provides more playing hours on beautiful, lush green turf.
Learn more about artificial lighting and sports turf