Quick Action® – the toughest turf grass
For lawn owners that needs a lawn fast, turf mixtures with Quick Action® is the answer. Quick Action® is a set of perennial ryegrass varieties unique to DLF. We developed them to establish faster, to be deep-rooting, and to be highly stress-tolerant.
Quick Action® is something special
Quick Action® is developed to help lawn owners grow a greener, stronger and more sustainable turf – even in the most stressful conditions.
Our Quick Action® is a new generation of turf tetraploid perennial ryegrass varieties offering a wide range of benefits. Quick action® is quick-establishing, even in soil temperature as low as 4°C, and extra tolerant to: drought, cold and disease.
Larger seed lead to a speedier establishment
Our Quick Action® varieties are known for their larger, high-energy seeds that facilitate faster germination, even in soil temperatures as low as 4°C. This not only allows for the growth of vibrant lawns during difficult periods, but also helps prevent weed invasion when used for overseeding.
Opt for a drought-tolerant turf grass variety
One remarkable feature that makes Quick Action® exceptional is its enhanced root architecture. With a larger root system, this turf grass can access water sources that are typically beyond the reach of ordinary turf grasses.
Quick Action® exhibits greater drought tolerance than traditional diploid perennial ryegrass, thanks to its larger root mass. This has been substantiated through numerous trials, including drought experiments conducted in France's Loire Valley and at the RadiMax root screening facility. So sit back and appreciate how Quick Action® enables you to minimize irrigation needs and embrace a more sustainable approach.
Exceptional performance
Achieving a flawless lawn appearance is a year-round endeavor, and the winter season can pose particular challenges. To address this, we have created Quick Action® to assist you in cultivating stunning lawns throughout the year. Here are three of its numerous benefits:
Faster establishment for healthy plant development and ideal for overseeding.
Extended greenness of the lawn, even in drought conditions, due to improved root architecture and efficient use of natural water reserves.
Excellent tolerance to severe turf diseases, providing effective disease prevention and control.
Transform your lawn with Quick Action® and witness the greener side of grass!
Looks matter. And with Quick Action®, your lawn will look better than ever.
Quick Action® stands out with its deeper and more vibrant green color, surpassing that of traditional perennial ryegrasses. But that's not all – its enhanced stress tolerance and resistance to weed invasions ensure a year-round beautiful lawn, requiring fewer pesticides.

Do you want to learn more about Quick Action®?
Browse through our Quick Action® varieties and learn more about their benefits.
Embrace sustainability with a turf grass of choice - Quick Action®!
Choose Quick Action® grass varieties for effortless lawn cultivation and a reduced environmental footprint.
Quick Action® presents numerous sustainable benefits, including reduced irrigation needs and decreased reliance on nitrogen fertilizers and chemicals, thanks to its robust root architecture. To learn more about our commitment to sustainability, click the link below.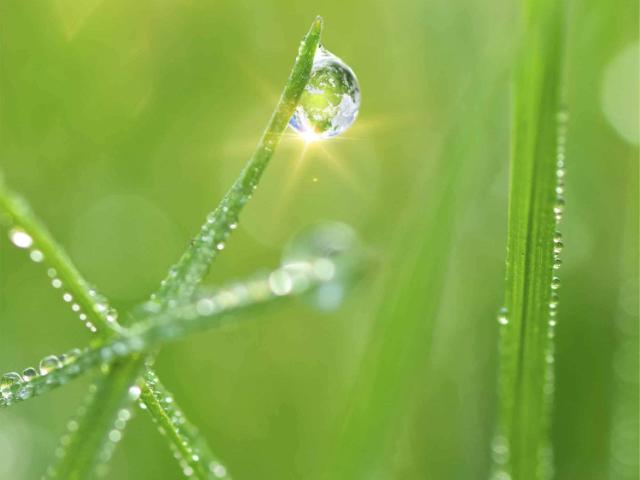 Need help? Let us know! Select your country - we're happy to help with whatever your request is!
Afghanistan
Albania
Algeria
Andorra
Angola
Antigua and Barbuda
Argentina
Armenia
Australia
Austria
Azerbaijan
Bahamas
Bahrain
Bangladesh
Barbados
Belarus
Belgium
Belize
Benin
Bhutan
Bolivia
Botswana
Brazil
Brunei
Burkina Faso
Burundi
Cabo Verde
Cambodia
Cameroon
Canada
Central African Republic
Chad
Chile
China
Colombia
Comoros
Congo
Costa Rica
Cote d'Ivoire
Croatia
Cuba
Cyprus
Czech
Demogratic Republic of the Congo
Denmark
Djibouti
Dominica
Dominican Republic
Ecuardor
El Salvador
Equartorial Guinea
Eqypt
Eritrea
Estonia
Eswatini
Ethiopia
Fiji
Finland
France
Fr�avl
Gabon
Gambia
Georgia
Germany
Ghana
Greece
Grenada
Guatamala
Guinea
Guines-Bissau
Guyana
Haiti
Holy See
Honduras
Hungary
Iceland
India
Indonesia
Iran
Iraq
Ireland
Isreal
Italy
Jamaica
Japan
Jordan
Kazakhstan
Kenya
Kiribati
Kuwait
Kyrgyzstan
Laos
Latvia
Lebanon
Lesotho
Liberia
Libya
Liechtenstein
Lithuania
Luxembourg
Madagascar
Malawi
Malaysia
Maldives
Mali
Malta
Marshall Islands
Mauritania
Mauritius
Mexico
Micronesia
Moldova
Monaco
Mongolia
Morocco
Mozambique
Myanmar
Namibia
Nauru
Nepal
Netherlands
New Zealand
Nicaragua
Niger
Nigeria
North Korea
North Macedonia
Norway
Oman
Pakistan
Palau
Palestine State
Panama
Papua New Guinea
Paraguay
Peru
Philipphines
Poland
Portugal
Qatar
Romania
Russia
Rwanda
Saint Kitts and Nevis
Saint Lucia
Saint Vincent and the Grenadines
Samoa
Sao Tome and Principe
Saudi Arabia
Senegal
Seychelles
Sierra Leone
Singapore
Slovakia
Slovenia
Solomon Islands
Somalia
South Africa
South Korea
South Sudan
Spain
Sri Lanka
Sudan
Suriname
Sweden
Switzerland
Syria
Taiwan
Tajikistan
Tanzania
Thailand
Timor-Leste
Togo
Tonga
Trinidad and Tobago
Tunesia
Turkey
Turkmenistan
Tuvalu
Uganda
Ukraine
United Arab Emirates
United States of America
Uruguay
Uzbekistan
Vanuatu
Venezuela
Vietnam
Yemen
Zambia
Zimbab