Microclover® - a breakthrough in sustainable lawn care
Imagine a sustainable lawn that stays dark green most of the year - even during dry spells. With Microclover® seed a green lawn can be a reality all year round – and even with minimum effort. As one of the few plant species clover is producing its own nitrogen fertiliser that ensures to feed the lawn with the needed level of fertiliser so that it stays green, which also saves money.
About Microclover®
Microclover® is a very tiny white clover. The unique small leaved clover is developed specifically for use together with turf grasses and has a special ability to grow in between the grass plants, keep an even distribution over the turf and supply the grass with the nitrogen needed. Furthermore, it keeps the turf dense and thereby it decreases the amount of weeds and the amount of work you need to put into it.
Microclover® is a leguminous species. Legumes can fix nitrogen from the air which eliminates the need for artificial fertiliser. This N-fixation takes place in the root nodules formed by the symbiotic Rhizobium bacteria. The continuous process of roots dying and degenerating means the accumulated nitrogen is available to the surrounding grass plants. This is truly a sustainable solution.
Microclover® is a plant that produces stolons so that it can spread itself evenly in the turf. This means it is good for closing bare spots quickly, which ultimately reduces the chance that weeds can be established and therefore you do not need to spend so much time on weed control. Additionally, the stolons allow it to regenerate itself after severe stress giving you a green turf faster.
Microclover® is adapted to a wide range of climatic and soil conditions tolerating wet and shade conditions, as well as drought. However, it can only tolerate wet conditions as long as the area is not flooded for long periods.
Microclover® appearance over the growing season. Plots indicated with blue contain Microclover®.
How to manage Microclover®
To maintain Microclover® at the desired level below 50% in the sward, some nitrogen could be applied in spring and early summer. The nitrogen will favor the growth of the grasses. Depending on the growing conditions and level of wear, 0 - 100 kg N/ha is needed; around 40 kg N/ha should normally be sufficient. Summer and autumn applications will not be necessary.
Fertiliser application is most important in the year of establishment.
As Microclover® doesn't fix P, K or Mg from the atmosphere, these elements have to be applied as usual.
What do customers say about Microclover®?
Landscape gardeners, Mette and Lars Krog have recently set up business as, Krog's Havekompagni in Kirke Hyllinge on Sealand in Denmark. They already have seven employees and operate throughout all of Sealand. Their clientele is mainly made up of private gardens, but the company also undertakes construction work for business clients.
"We recommend that our customers use turf with Microclover®, because their lawn will be much more attractive, greener, and denser. Our clients will find the lawn much easier to look after as it will need less irrigation and fertilizer compared to ordinary lawns without Microclover®".
Reduce the environmental impact with Microclover®
Our breeding and product development, has through more than 30 years, aimed to develop, and breed more sustainable varieties adapted to local climatic conditions.​ We offer Microclover® that are optimized to maximize performance and minimize resource input, by increasing resilience to changing climate conditions and disease pressure. ​This solution can reduce the impact on the climate and environment.  With Microclover®, maintenance becomes easier and more sustainable as it requires less input in terms of fertilisers, water and plant protection products.
The UN has identified 17 sustainable development goals (SDGs) to achieve a better and more sustainable future for all in 2030. Turf solutions with Microclover® can contribute to meet some of the UN SDGs because Microclover® needs fewer resources. By choosing Microclover® from us, your business can help meet the UN SDG no. 6 (clean water), no. 13 (climate action) and no. 15 (life on land).
UN goal and Microclover®
Our Microclover® not only ease the work of growing beautiful and resilient lawns. They also help reduce the impact on the environment.
Less need for water – less irrigation – less pressure on water resources – help meet UN goal 6

Less fertiliser - less maintenance operations – less CO2 emission – help meet UN goal 13

Less fertiliser - less risk of leaching – help meet UN goal 15

Less weed – less need for herbicides – help meet UN goal 15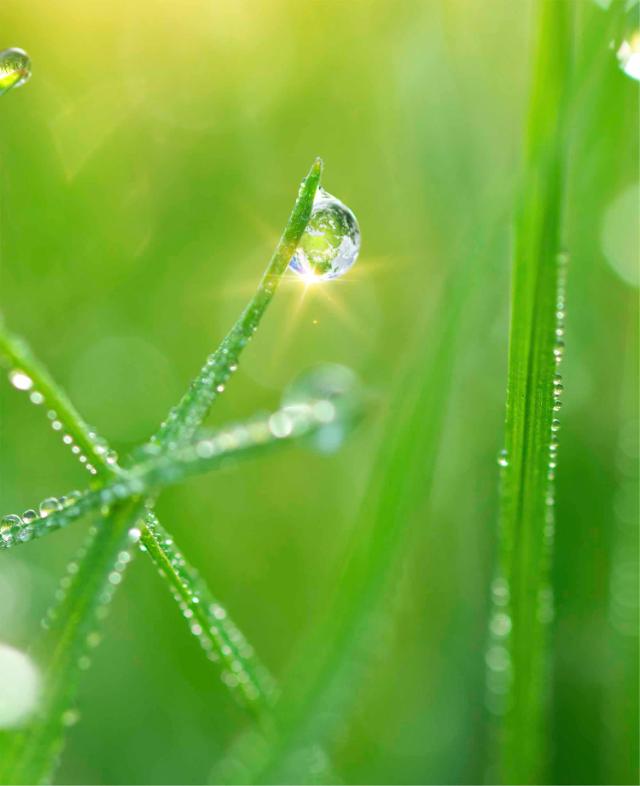 Need help? Let us know! Select your country - we're happy to help with whatever your request is!
Afghanistan
Albania
Algeria
Andorra
Angola
Antigua and Barbuda
Argentina
Armenia
Australia
Austria
Azerbaijan
Bahamas
Bahrain
Bangladesh
Barbados
Belarus
Belgium
Belize
Benin
Bhutan
Bolivia
Botswana
Brazil
Brunei
Burkina Faso
Burundi
Cabo Verde
Cambodia
Cameroon
Canada
Central African Republic
Chad
Chile
China
Colombia
Comoros
Congo
Costa Rica
Cote d'Ivoire
Croatia
Cuba
Cyprus
Czech
Demogratic Republic of the Congo
Denmark
Djibouti
Dominica
Dominican Republic
Ecuardor
El Salvador
Equartorial Guinea
Eqypt
Eritrea
Estonia
Eswatini
Ethiopia
Fiji
Finland
France
Fr�avl
Gabon
Gambia
Georgia
Germany
Ghana
Greece
Grenada
Guatamala
Guinea
Guines-Bissau
Guyana
Haiti
Holy See
Honduras
Hungary
Iceland
India
Indonesia
Iran
Iraq
Ireland
Isreal
Italy
Jamaica
Japan
Jordan
Kazakhstan
Kenya
Kiribati
Kuwait
Kyrgyzstan
Laos
Latvia
Lebanon
Lesotho
Liberia
Libya
Liechtenstein
Lithuania
Luxembourg
Madagascar
Malawi
Malaysia
Maldives
Mali
Malta
Marshall Islands
Mauritania
Mauritius
Mexico
Micronesia
Moldova
Monaco
Mongolia
Morocco
Mozambique
Myanmar
Namibia
Nauru
Nepal
Netherlands
New Zealand
Nicaragua
Niger
Nigeria
North Korea
North Macedonia
Norway
Oman
Pakistan
Palau
Palestine State
Panama
Papua New Guinea
Paraguay
Peru
Philipphines
Poland
Portugal
Qatar
Romania
Russia
Rwanda
Saint Kitts and Nevis
Saint Lucia
Saint Vincent and the Grenadines
Samoa
Sao Tome and Principe
Saudi Arabia
Senegal
Seychelles
Sierra Leone
Singapore
Slovakia
Slovenia
Solomon Islands
Somalia
South Africa
South Korea
South Sudan
Spain
Sri Lanka
Sudan
Suriname
Sweden
Switzerland
Syria
Taiwan
Tajikistan
Tanzania
Thailand
Timor-Leste
Togo
Tonga
Trinidad and Tobago
Tunesia
Turkey
Turkmenistan
Tuvalu
Uganda
Ukraine
United Arab Emirates
United States of America
Uruguay
Uzbekistan
Vanuatu
Venezuela
Vietnam
Yemen
Zambia
Zimbab