4TURF® for healthier lawns
4turf® genetics, resilience and development. Tag along and learn about the advantages of 4turf®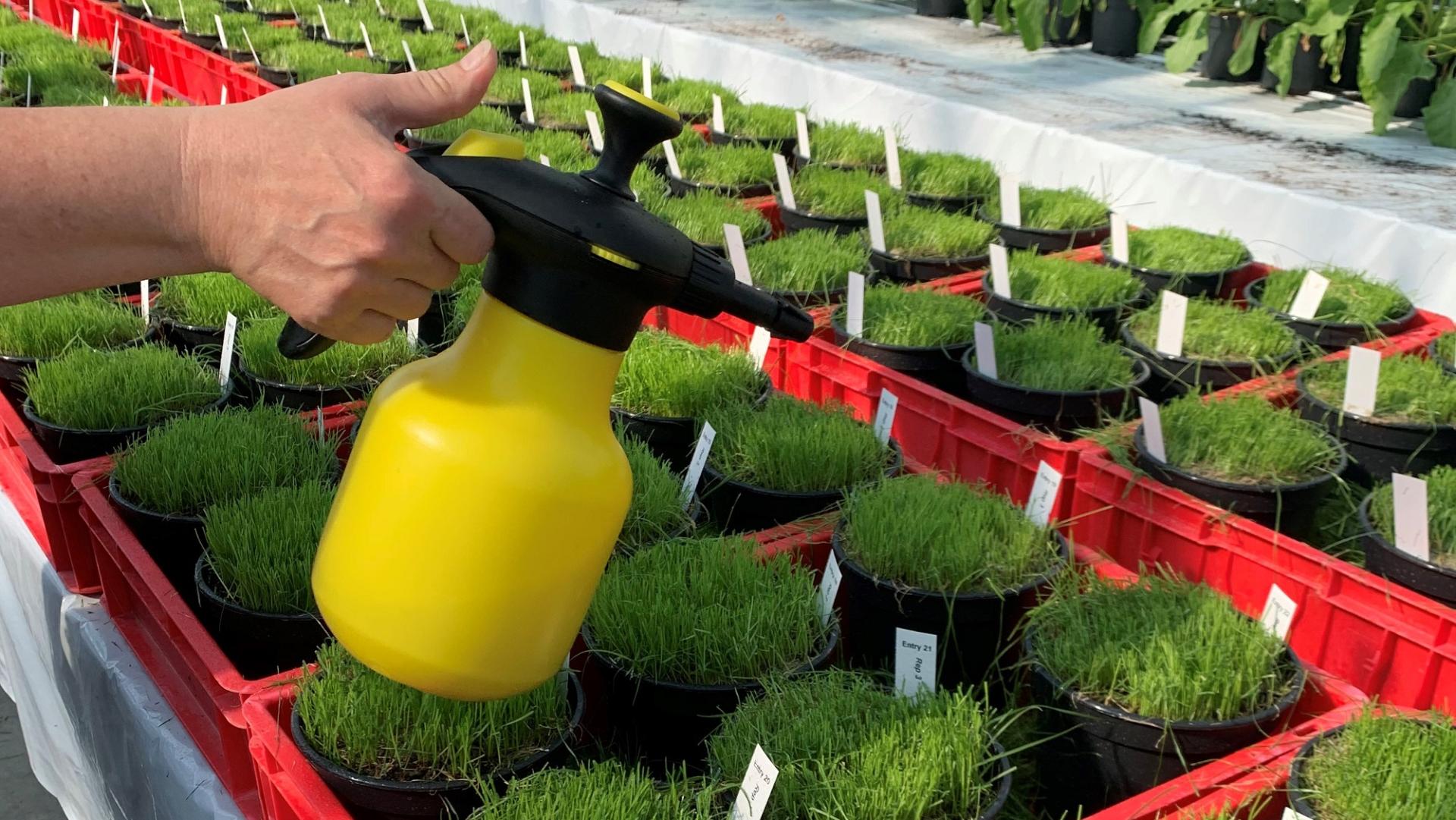 Fungal diseases are an increasing problem in dense grass stocks in hot and humid climates, such as those found at sports stadiums which are irrigated. Here, Brown Patch, a fungal disease, affects leaves, causing the plants to wither.

However, there is hope, as fortunately, 4turf® genetics have shown strong tolerance to the disease, and 4turf® is significantly more robust than standard turf varieties.

DLF has developed a unique screening method for identifying the most Brown Patch tolerant varieties of perennial ryegrass. The screening takes place at the research centre at DLF Beet Seed, which specialises in Rhizoctonia. Researchers test the varieties against a very virulent fungal isolate from a European football pitch blighted by Brown Patch.